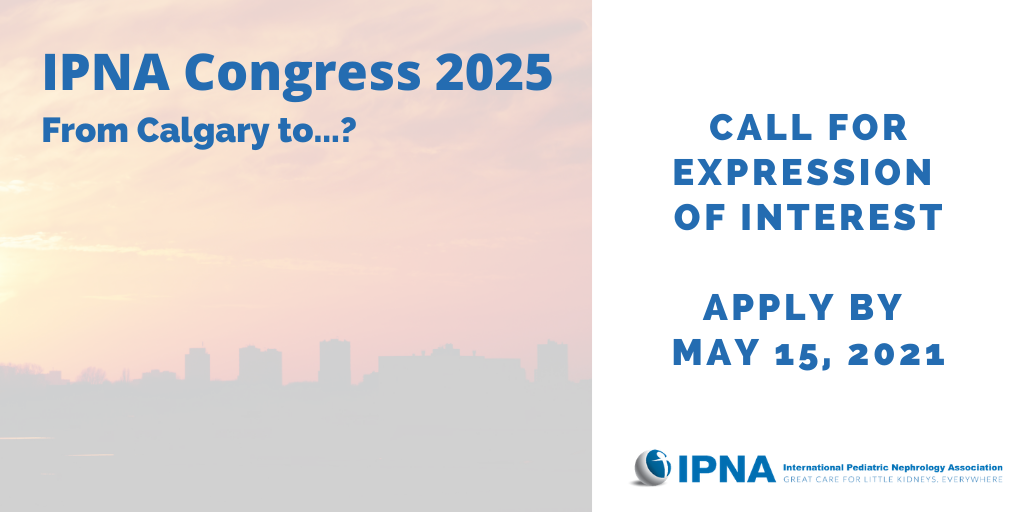 Dear IPNA Members
The IPNA Triennial Congress is one of the major highlights of our society, as it brings our membership together for a week of intensive education, updates and sharing of the latest research findings. It is also an important networking platform not only for our members, but also for pediatric nephrology trainees and researchers.
The IPNA Office is inviting you to participate in our Call for Expression of Interest for hosting the IPNA Triennial Congress in 2025. Please find here the document outlining in detail the process including the requirements and timeline.
→ IPNA Congress: Destination Bid
The deadline for submission of applications is May 15, 2021 at 12:00 AM CET.
Thank you in advance for your consideration and we look forward to receiving your application.
Should you have any further questions, please do not hesitate to contact us.
Kind regards,
Hui Kim Yap
IPNA President