Program Aim
Linking developing pediatric renal units in less well resourced regions (EMERGING CENTRE) to experienced pediatric renal units in well resourced regions (SUPPORTING CENTRE) on a 1 to 1 basis.
Assist in improving:
Clinical training of staff (medical, nursing and allied health staff) involved in caring for children with kidney disease
Developing and upgrading services for children and adolescents with kidney diseases
Education of the community regarding disease awareness and preventative strategies
Clinical research development
NB Educational Grant and not a Service grant – i.e. not to buy medication and equipment.
How it works
Criteria
Priority to Host centres from Emerging Countries to be teamed on application with Mentor centre
Centres in similar geographic proximity are encouraged
Preference to a centre who has a previously trained IPNA fellow
Both applicants (EC) and (SC) must be IPNA members
Requirements for paired application
EMERGING CENTRE

SUPPORTING CENTRE

Name and position of Applicant with CV

Centre – Name and geographic region
Support letter from Hospital CEO

Motivation for application including needs and goals for 2 year commitment
Motivation for application – How supoporting centre can support Emerging Centre for 2 year commitment
Financial plan – with breakdown of how money will be spent

Existing hospital facilities including:
– Number of staff
– Number of paediatric beds and any dedicated renal beds
– Hospital facilities including radiology
– Biopsy and histology capacity
– Dialysis availability and type

Describe assistance in terms of:
– Journal subscription or textbooks
– Webinars
– Emails/Whatsapp support

Main Language of communication
Past IPNA fellows
Duration
2-years paired program
Financial plan
For each successful program the maximal funding is 2500 USD to be spent over a 2 year period
2 x airline flights – 1 to EC and 1 to SC (presumption that EC/SC may be able to provide accommodation for duration of visit)
USD 500 for educational meetings: teaching courses (may be able to host a IPNA teaching course) or educational material for staff and parents/patients
Teleconferencing facilities or equipment (eg purchasing of laptops, videoconferencing platforms, wifi services)
Progress
Reviews with assessments of success and challenges of program at 1 year, 2 years and 1 year post completion of program.
Keep developing new programs with a 2-year tenure only.
Sister Center Program: Upgrade to ISN Level
Recipients of the IPNA Sister Renal Centre Program will be able to competitively apply to the ISN Sister Renal Center Program at Level B, and subsequently if successful Level A after completion of the IPNA program. Find out more here.
Applications
Applications deadline was on April, 1. The next opening of applications will be at the beginning of 2022 (with deadline on April, 1 2022). More details will be announced before the opening.
If program applicants do not have a supporting center identified a list of interested centers is available here. For further information please contact IPNA Office. 
Fiona Mackie
Sister Center Program Committee Chair
The pilot project of IPNA Sister Center Program was the partnership between the Supporting Center in Puerto Rico (Dr. Melvin Bonilla-Félix, Director of Center in Puerto Rico) and Emerging Center in Guatemala, directed by Dr. Randall Lou-Meda.  Learn more about the project here.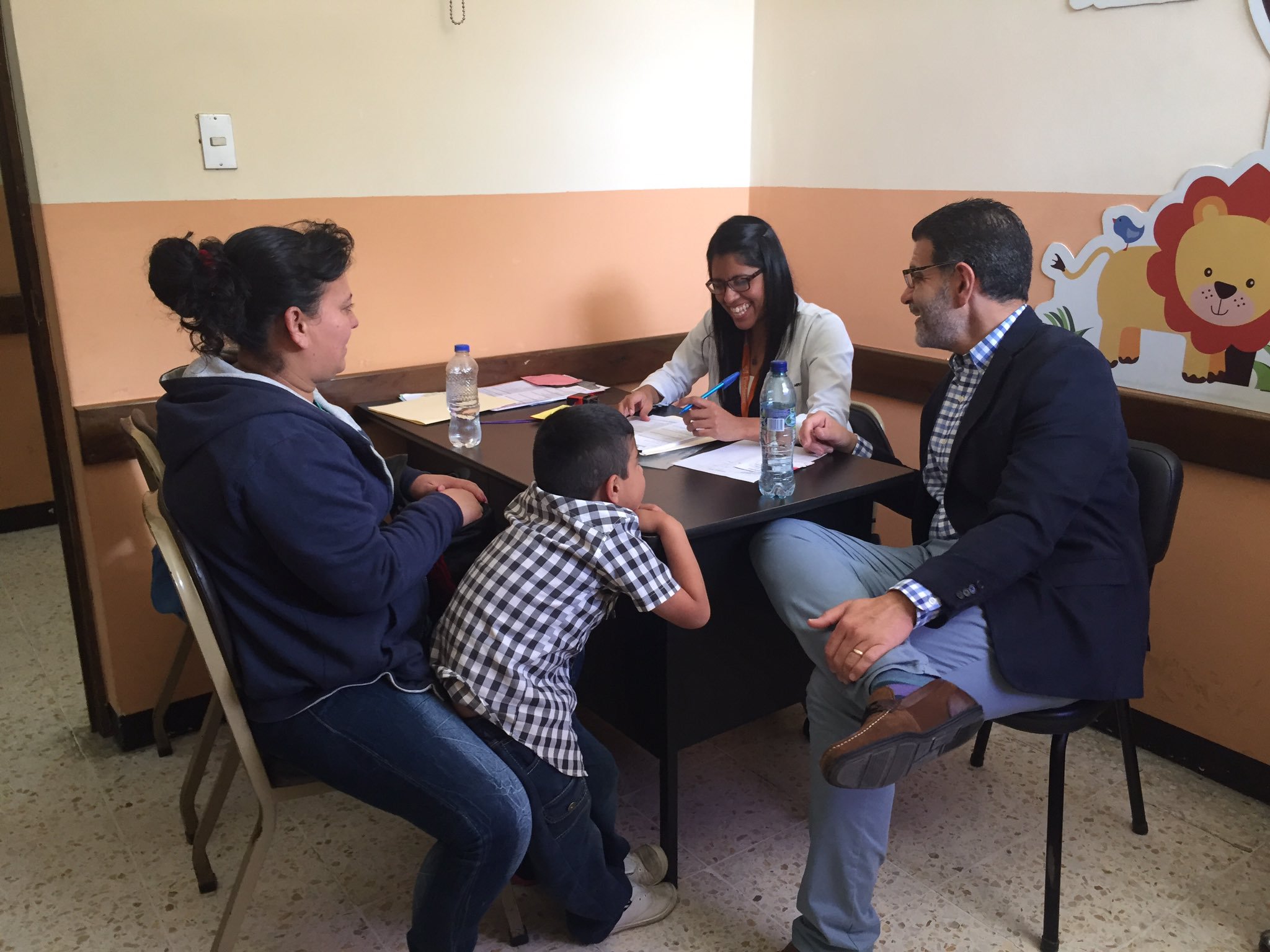 The second project of Sister Center Program (2019-2021) has started between National Hospital in Abuja/Nigeria and Charlotte Maxeke Johannesburg Academic Hospital (CMJAH) & University of the Witwatersrand  in Johannesburg/South Africa. Latest updates about this cooperation will follow soon.
The third approved project is the cooperation between Dr Ijaz and the team at KEMU, Lahore, Pakistan and Dr Bagga's team at All India Institute of Medical Sciences.
Dr Ijaz's heartwarming response to the news was: "I owe you the biggest gratitude for accepting our application for IPNA Sister Renal Program. This will surely help us to develop and enhance teaching, training and research activities at our centre. Our part of the world has huge numbers of patients but limited opportunities."
Collaboration between Pediatric Nephrology Units in Singapore and Bangladesh was approved in April 2021 as a new IPNA Sister Centers Program. The program runs for 2 years with the possibility to apply for level B of the ISN Sister Center Program. "We have started our Sister Centre Program on 29 June 2021. We have observed lots of enthusiasm among our junior and senior colleagues. At the end of the teaching session, we all celebrated the opening  session and welcomed IPNA for their support," wrote Dr. Hague from Bangladesh.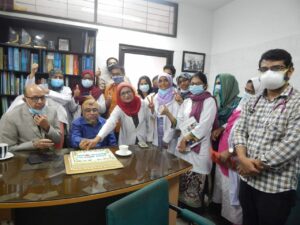 In 2021 we have been able to award 2 successful applications the Sister Center Program grant instead of one. Congratulations go to Komfo Anokye Teaching Hospital in Ghana supported by St Johns Hospital Bengaluru, India.