Other Educational Resources
ISN Academy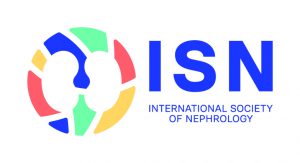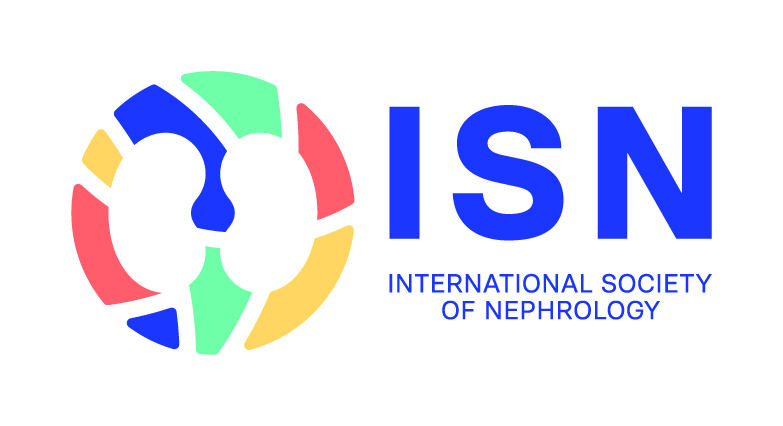 ISN Academy is the official eLearning portal of the ISN. Users can access more than 8,000 educational and interactive resources by topic, speaker, event, and content type,including video presentations, cases, articles, webinars, guidelines and more.
Through the extended collaboration with IPNA, the ISN opens its Academy portal to all IPNA members to access the educational resources with selected content in 7 languages.
Create your credentials to access the ISN Academy HERE  or directly in the form below. Please contact IPNA Office if you are not sure about your IPNA Member Number.
The SCOPE QI videos
Videos from the 3rd International Symposium on AKI in Children held in 2018 in Cincinnati
A community education based manual for pediatricians and all health personnel in contact with children under six (kindergartens, sport clubs, public swimming pools, fast food restaurants, butchers, etc.) containing knowledges and guidelines for preventing food – transmitted diseases, including Hemolytic Uremic Syndrome.
This Manual is written in Spanish, but is currently in the process of being translated into English.
Prevención del Síndrome Urémico Hemolítico (SUH) y otras enfermedades transmitidas por alimentos.
Programa Basado en Educación Comunitaria
———————————————————————————————————-
The following are Listerve resources that allow you to post questions to an international community of kidney health practitioners, including physicians, nurses, dieticians and social workers.  Listerves publish email conversations to your emailbox, and allow individuals to respond without being present in the conversation simultaneously. Conversations on the listerv are public and broadcast to all subscribers. These systems are particularly helpful when two people are conversing across distant time zones. Patient information with specific names or other identifying information are not allowed.  All listserves have a respectful conduct policy, and failing to uphold the policy will have your access revoked.
NEPHROL* – general nephrology, all subjects including renal pathology and transplantation
(Follow instructions listed)
NEPHBSCI* – nephrology basic science discussion
(Follow instructions listed)
NEPHCNPT* – discussions of individual clinical nephrology cases
(Follow instructions listed)
NEPHDEVEL* – discussion of humanitarian projects and ISN Sister Centres Program
(Follow instructions listed)
NEPHINDIG* – discussion of renal disease in indigenous peoples
(Follow instructions listed)
NEPHMIN – a stripped down version of NEPHROL-DIGEST with all repetition and North American specific content removed, designed for subscribers in developing countries
(Follow instructions listed)
NEPHNPPT* – discussions of individual renal biopsy cases
(Follow instructions listed)
NEPHRONOL* – Spanish – English discussion of nephrology subjects
(Follow instructions listed)
NEPHHIST* – history of renal medicine, ISN Video Legacy Project interview transcripts
(Follow instructions listed)
IFKF-L* – discussion relating to the International Federation of Kidney Foundations
(Follow instructions listed)
MDDIALYSIS – for US dialysis unit directors
(Follow instructions listed)
PATHO-L – International list for individuals interested in the practice of anatomic pathology and laboratory medicine
(Follow instructions listed)
PDIAL – peritoneal dialysis
(In the body type: subscribe your_email_address)
PedNeph – pediatric nephrology (for renal healthcare professionals)
(In the body type: subscribe PedNeph)
PEDCRRT – Pediatric CRRT PEDCRRT Professional discussion about continuous renal replacement therapy email:  
(In the body type: subscribe PEDCRRT) and your identification in the body of the message (name, address, email address, telephone number & institution).
RENALPRO – e-mail list for nephrology professionals – nurses, technicians, dieticians, social workers, administrators, physicians, engineers, etc.
(Follow instructions listed)
RENALRD – a listserv primarily for those in renal nutrition.
PEDSRENALRD – An unmoderated on-line discussion group for those with an interest in renal pediatric nutrition and related issues.
(Follow instructions listed)
CNSW – member listserv social workers.
TAWASOL – General objectives are to help in disseminating useful information about topics pertaining to the kidney and its diseases, renal transplantation, and the state of renal care in the Arab world.
(Follow instructions listed)
ARABNEPHROL – Group for Nephrology in Arabic with interaction with the English language NEPHROL group
(Follow instructions listed)
INDIACYBERMED – Discussion group devoted to enhancing health uses of the Internet across all areas of medicine in India.
(Follow instructions listed)
Those discussion groups with an asterisk (*) beside their name exist in digest format as well.  The content of each digest is the same as the corresponding group but arrives as one message a day. 
Other Educational Resources
<<
Mar 2021
>>
Mon
Tue
Wed
Thu
Fri
Sat
Sun
1
2
3
4
5
6
7
8
9
10
11
12
13
14
15
16
17
18
19
20
21
22
23
24
25
26
27

27/03/2021 - 30/03/2021
Glasgow

28

27/03/2021 - 30/03/2021
Glasgow

29

29/03/2021 - 02/04/2021
Taipei
29/03/2021 - 31/03/2021
27/03/2021 - 30/03/2021
Glasgow

30

29/03/2021 - 02/04/2021
Taipei
29/03/2021 - 31/03/2021
27/03/2021 - 30/03/2021
Glasgow

31

29/03/2021 - 02/04/2021
Taipei
29/03/2021 - 31/03/2021

1

29/03/2021 - 02/04/2021
Taipei

2

29/03/2021 - 02/04/2021
Taipei

3
4