The International Pediatric Nephrology Association has an established fellowship program to provide pediatricians who work far from a pediatric nephrology training center with training in order to disseminate knowledge of pediatric nephrology to different regions around the world. IPNA's successes in this program include the following:
Over 250 completed fellowships since 2003
Young fellows are coming from 54 countries in the world
Fellowships have been offered in 23 countries around the world
————————————————————————————
Last update (August 2021)
Dear all,
The International Pediatric Nephrology Association (IPNA) is pleased to announce that the October 2021 Fellowship Program call will soon be open to all those interested in applying for participation in the pediatric nephrology training program at The Children's Hospital of Fudan University.
This special call has been possible thanks to the Chengmai Charity Foundation. Please carefully review the details of this call on the IPNA website,  "IPNA TEAMS WITH CHILDREN'S HOSPITAL OF FUDAN UNIVERSITY IN SHANGHAI TO SUPPORT FELLOWSHIP TRAINING IN PEDIATRIC NEPHROLOGY".
Applicants will follow the IPNA protocol for application submission, which includes the requirement for two years of training in Pediatrics at their respective home institution.
Fellows will be selected by the IPNA Fellowship Committee.
Francisco Cano
Fellowship Committee Chair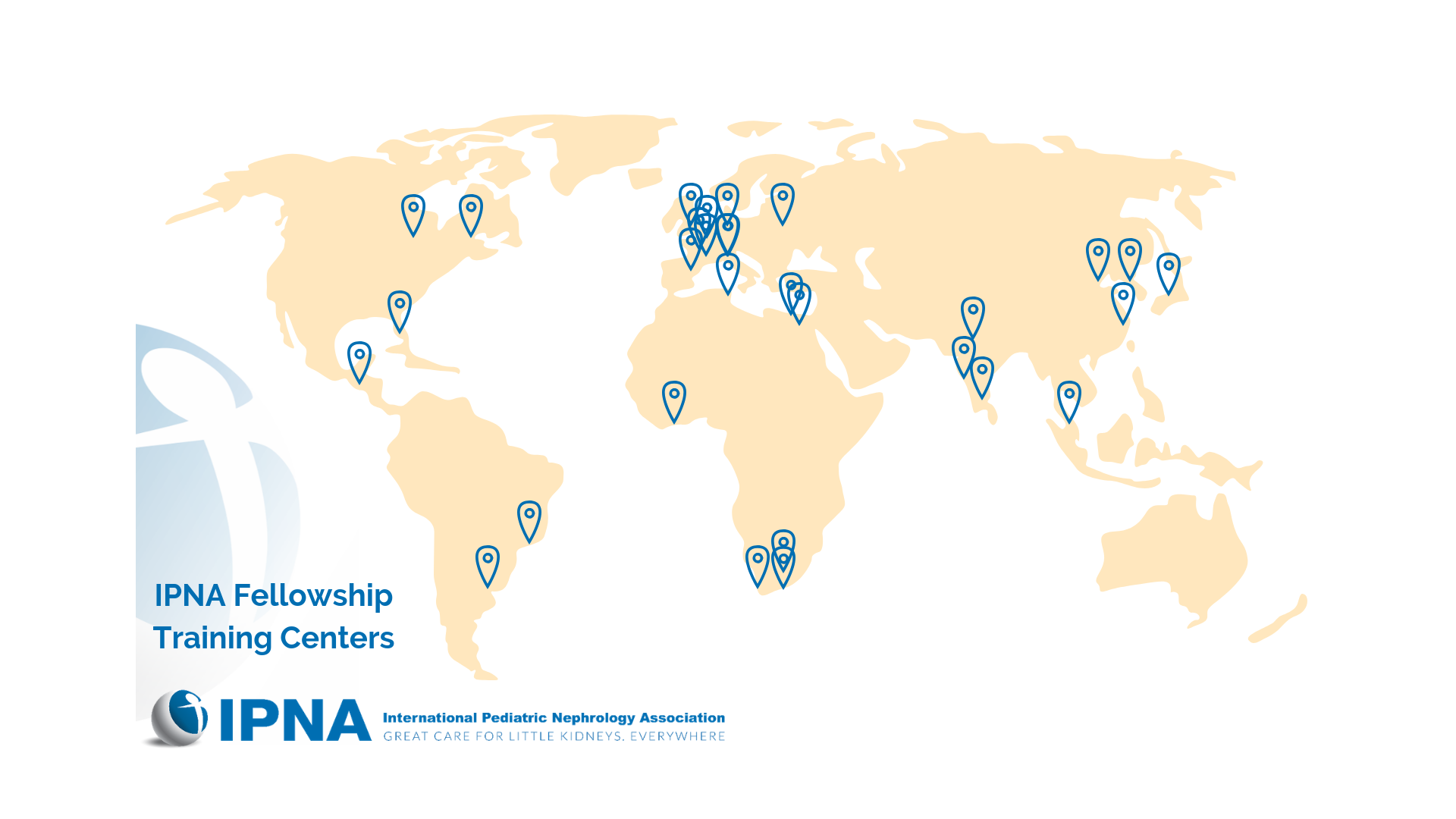 Children's kidney Centre at NUH has a warm, and supportive atmosphere for learning. This training also gave me opportunity to enhance procedural skills in pediatric nephrology. It has boosted my confidence. I will serve children who are suffering from renal disease in Bangladesh, who cannot afford advance care like developed country. 
After a year of study, I have mastered standard methods of diagnosis and treatment of common kidney diseases in children especially the management of critical complications of kidney diseases, renal replacement therapy and the management before kidney transplantation. I also participated in the collation of some scientific research data, which improved my research capacity.
The opportunity given me by  IPNA to train in pediatric nephrology has been one of utmost importance in my medical career.  The exposure through this training has been remarkably excellent. The support, teaching and supervision of my consultants have been amazing; not only in academic or professional engagements but social engagements as well.  I have been able to meet my prior set objectives and additionally acquired other skills that were not originally part of my envisaged target goals.