Journals
Pediatric Nephrology publishes original laboratory or clinical research and new or important clinical observations pertaining to any aspect of the wide spectrum of acute and chronic diseases that affect renal function in children as well as on hypertension and fluid and electrolyte metabolism. Studies may involve medical, surgival, nutritional, physiologic, biochemical, pathologic or immunologic aspects of disease, imaging techniques or consequences of renal failure. Such work is published either as full length original contributions or as brief reports. The journal also reviews important new developments or controversial issues in the field through invited contributions from recognized authorities and through summaries by its contributing editors of related literature. Special features include pathologic case conferences, a section on practical pediatric nephrology, letters to the editors and a question and answer forum.
We are happy to offer to all IPNA members 25% society discount. The offer is valid on all English-language books and eBooks on springer.com. Under the link below, the discount is already visible. Once you choose a title, you will be forwarded to the product page, on which the discount is not visible. However, as soon as you add the desired book to the shopping cart and proceed with the checkout, the discount will be visible again. The coupon code doesn't need to be entered again during checkout. Please let us know if you have any question.
Get the discount on Springer books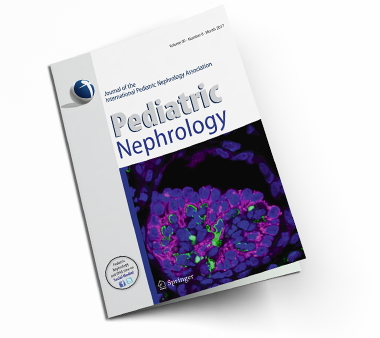 Pediatric Nephrology Journal
Covers all aspects of acute and chronic diseases that affect renal function in children, as well as on hypertension and fluid electrolyte metabolism
Publishes original clinical research and new or important clinical observations
Invited reviews on important new developments or controversial issues from recognized authorities
2020 Impact Factor

3.714

Ranked position 19 (out of 123) in "Pediatrics"
Ranked position 24 (out of 80) in "Urology and Nephrology"
98% of authors said they would definitely/probably publish in the journal again
Every month, IPNA gives you free access to one article. Please click here to read this month's article.
To submit your paper to Pediatric Nephrology, click here
Publisher: Springer Berlin / Heidelberg
ISSN: 0931-041X (Print) 1432-198X (Online)
Subject: Medicine, Medicine & Public Health and Pediatrics
We are happy to announce that we have launched a new Journal article type – Systematic Review/Meta-Analysis. A Systematic Review/Meta-Analysis identifies and synthesizes all published research on a particular topic. We require each Systematic Review/Meta-analysis to be registered through PROSPERO. PRISMA guidelines should be followed when writing, and a completed PRISMA checklist should be included in the submission.
Each manuscript should include an abstract, which should follow PRISMA guidance and include the following sections as applicable: Background, Objectives, Data sources, Study eligibility criteria, Participants and interventions, Study appraisal and synthesis methods, Results, Limitations, Conclusions and implications of key findings, and Systematic review registration number. There is no abstract word limit.
Please refer to the author guidance SRMA author guide for detailed information about Systematic Review/Meta-Analysis manuscript guidelines and the submission process.
We look forward to publishing Systematic Reviews/Meta-Analyses in future volumes of the Journal.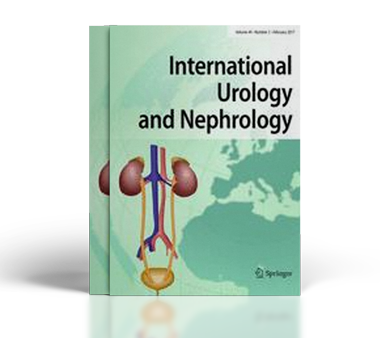 International Urology & Nephrology Journal
Publisher: Springer Netherlands

ISSN: 0301-1623 (Print) 1573-2584 (Online)

Subject: Medicine, Medicine & Public Health, Nephrology and Urology/Andrology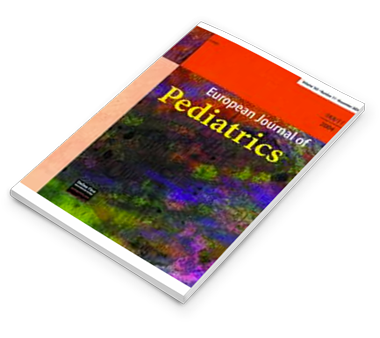 European Journal of Pediatrics
Publisher: Springer Berlin / Heidelberg

ISSN: 0340-6199 (Print) 1432-1076 (Online)

Subject: Medicine, Medicine & Public Health and Pediatrics