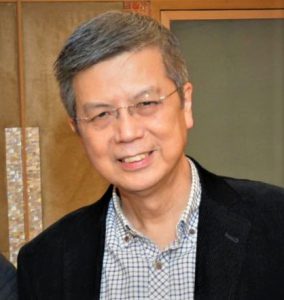 Prof. Man-chun Chiu (1949-2021)
Prof. Man-Chun CHIU has passed away peacefully on 29th, September, 2021 at Princess Margaret Hospital (PMH) in Hong Kong after fighting a courageous 10–year battle with cancer. He was 72.
Prof. Chiu has long been one of the phenomenal leaders spearheading the development of Paediatric Nephrology in Hong Kong, China, and Asia, having a career spanning over 40 years in the field. Having graduated from the University of Hong Kong in 1974, Prof. Chiu received his fellow training in Paediatric Nephrology at the Great Ormond Street Hospital and Guy's Hospital in the United Kingdom. Upon his return to Hong Kong, Prof. Chiu was appointed the Consultant Paediatrician at PMH, Hong Kong in 1988, and later on the Chief of Paediatrics for almost two decades.
Prof. Chiu dedicated his life to the care of children with kidney diseases. He always had the vision that Paediatric Nephrology could be much better developed in our part of the world. In the early days of his career, kidney failure was a deadly disease in young children. Prof. Chiu took on the challenge to set up the first Paediatric Nephrology Centre at the PMH and in so doing, he introduced the automated peritoneal dialysis, haemodialysis and transplant services for children. He also co-founded the Children's Kidney Fund to solicit support from the local community on the expenses of dialysis and medications for children. He was a caring doctor who served with a humble heart, and it is not difficult to understand why he was so loved and respected by his fellow colleagues and patients.
Following the successful establishment of the local service, Prof. Chiu decided to extend his mission to mainland China, where he travelled and taught extensively since 1997.  Prof. Chiu contributed immensely to the scientific and clinical development of Paediatric Nephrology there. With his advice and support, Paediatric Nephrology blossomed in China, and many new paediatric nephrology units were established to save children's lives. To further strengthen the networking in Paediatric Nephrology, Prof. Chiu contributed to the founding of the Hong Kong Paediatric Nephrology Society (HKPNS) in 1989 and the Asian Paediatric Nephrology Association (AsPNA) in 1996. He was appointed the Assistant Secretary (Asia) of the International Paediatric Nephrology Association council (IPNA) in 2010. Prof. Chiu created a legacy and gained recognition internationally.  He has contributed immensely to the teaching of paediatric nephrologists in many countries in Asia over the past three decades. He was awarded the AsPNA Achievement Award in 2013 and the honorary membership of IPNA in 2019. In the meantime, Prof. Chiu produced over 80 peer-reviewed journal papers and book chapters which are still influential to the field up to this day.
Prof Chiu is forever a fighter of truth, love, and excellence in all areas of his life. He is not only a legendary Paediatrician, but also a musician, lyricist, and writer. Prof. Chiu will be fondly remembered by his loving family and life-long friends across the globe. His legacy will live among those whom he had trained and worked with, and we are so privileged to have known him. He will be missed dearly forever.
"I lived my life to the full, with no regrets."
-Prof. Man-chun Chiu
(Extracted from the lyrics of his hymn "A young heart")
Dr Alison Ma
MBBS(HK), MRCPCH (UK) , FRCPCH (UK), FHKC (Paed), FHKAM(Paed)
Consultant and Service Head ( Paediatric Nephrology), Hong Kong Children's Hospital
On behalf of Hong Kong Paediatric Nephrology Society, Chinese Society of Pediatric Nephrology and Asian Paediatric Nephrology Association