Welcome to Calgary, Canada and the 19th Congress of IPNA! 
The Canadian Association of Paediatric Nephrologists (CAPN), representing the 14 centers in Canada, invites you to visit Calgary in September 2022 to attend the 19th Congress of the International Pediatric Nephrology Association. Based out of the Alberta Children's Hospital, our team has been providing full clinical care in Calgary for 25 years. Our research facilities are located at the University of Calgary, where my colleague Dr. Susan Samuel is leading a pan-Canadian research initiative in Nephrotic Syndrome.
We are delighted to have this opportunity to meet colleagues from around the world to collaborate and learn how to improve the health of children and young adults with kidney disease. The 2022 IPNA Congress program will include clinical and scientific presentations as well as interactive workshops and we look forward to sharing more details with you as we develop the program.
The Congress will take place at the Calgary TELUS Convention Centre located in downtown Calgary within easy walking distance from the host hotels and local attractions. Take a stroll along the pedestrian friendly Stephen Avenue right outside the Calgary TELUS Convention Centre for shopping, a visit to one of the many restaurants or walk a short distance to the pathways along the Bow River, a world-renowned destination for fly fishing adventures. Calgary is a safe, clean and accessible city. Located next door to the Canadian Rocky Mountains, the Canadian Badlands and five UNESCO World Heritage Sites, Calgary is your base camp to Alberta adventure. Bucket list destinations like Banff and Lake Louise are only an hour away.
The Ultimate Host City, Calgary is a year-round destination full of new experiences, urban recreation, iconic art & architecture and a world-class culinary scene. Click on the link above to find out more about Calgary and the surrounding area. I encourage you to take a few days before or after the IPNA 2022 Congress to enjoy everything Calgary and Alberta have to offer.
We are very excited to host and welcome you to our vibrant city and look forward to seeing you in Calgary in 2022!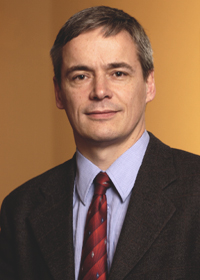 Dr. Julian Midgley
Chair of the Canadian Local Organising Committee
IPNA 2022
<<
Jun 2021
>>
Mon
Tue
Wed
Thu
Fri
Sat
Sun
31
1
2
3
4
5

05/06/2021 - 08/06/2021
Berlin
02/06/2021 - 14/07/2021

6

05/06/2021 - 08/06/2021
Berlin
02/06/2021 - 14/07/2021

7

05/06/2021 - 08/06/2021
Berlin
02/06/2021 - 14/07/2021

8

05/06/2021 - 08/06/2021
Berlin
02/06/2021 - 14/07/2021

9
10
11
12
13
14
15
16
17
18
19
20
21
22
23
24
25
26
27

02/06/2021 - 14/07/2021
27/06/2021

28
29
30
1
2
3
4