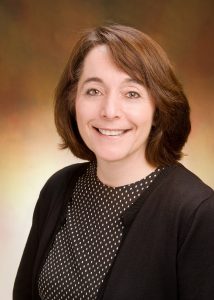 Susan L. Furth, MD, PhD  recently joined the IPNA Council and will be carrying forward the strategic planning process previously led by Dr. Joseph Flynn.
She has relevant experience from her involvement in the strategic planning processes as a Council member of  the American Society of Pediatric Nephrology and as Past President of the Society for Pediatric Research. She is Vice Chair of the Department of Pediatrics at the Perelman School of Medicine at the University of Pennsylvania and  Chief of Nephrology at the Children's Hospital of Philadelphia.
Dr. Furth is one of the Principal Investigators of the Chronic Kidney Disease in Children (CKiD) Study, a multicenter prospective cohort study of children with chronic kidney disease in North America.
IPNA Strategic Plan
Our Vision: IPNA members disseminate knowledge about kidney disease in children in the areas where care is needed most.  "Optimal care for all children with kidney disease" is IPNA´s vision.
Our Mission is to lead the global efforts to successfully address the care for all children with Kidney disease through advocacy, education, and training.
Our Strategy has four pillars, illustrated below. 
UPDATE OCTOBER 2020
In the past year, IPNA Council has improved our communications through the website, newsletters, and increased use of social media.  We have increased our educational and teaching programs, converting to virtual formats, promoting guidelines, increasing interactions with local societies and providing more master classes.   We continue to promote philanthropy and partnerships with other stakeholders to support educational activities.  We had a call for members to join committees and had a robust response, adding 38 members to IPNA Committees.
<<
Sep 2021
>>
Mon
Tue
Wed
Thu
Fri
Sat
Sun
30
31
1
2
3
4
5
6
7
8
9
10
11
12
13
14
15
16

16/09/2021 - 19/09/2021
Amsterdam

17

16/09/2021 - 19/09/2021
Amsterdam

18

16/09/2021 - 19/09/2021
Amsterdam

19

16/09/2021 - 19/09/2021
Amsterdam

20
21
22
23
24

24/09/2021 - 08/10/2021
22/09/2021 - 30/10/2021

25

24/09/2021 - 08/10/2021
25/09/2021 - 26/09/2021
22/09/2021 - 30/10/2021

26

24/09/2021 - 08/10/2021
25/09/2021 - 26/09/2021
22/09/2021 - 30/10/2021

27

24/09/2021 - 08/10/2021
22/09/2021 - 30/10/2021

28

24/09/2021 - 08/10/2021
22/09/2021 - 30/10/2021

29

24/09/2021 - 08/10/2021
22/09/2021 - 30/10/2021

30

30/09/2021 - 01/10/2021
24/09/2021 - 08/10/2021
22/09/2021 - 30/10/2021

1

30/09/2021 - 01/10/2021
24/09/2021 - 08/10/2021
22/09/2021 - 30/10/2021

2

24/09/2021 - 08/10/2021
02/10/2021 - 03/10/2021
22/09/2021 - 30/10/2021

3

24/09/2021 - 08/10/2021
02/10/2021 - 03/10/2021
22/09/2021 - 30/10/2021